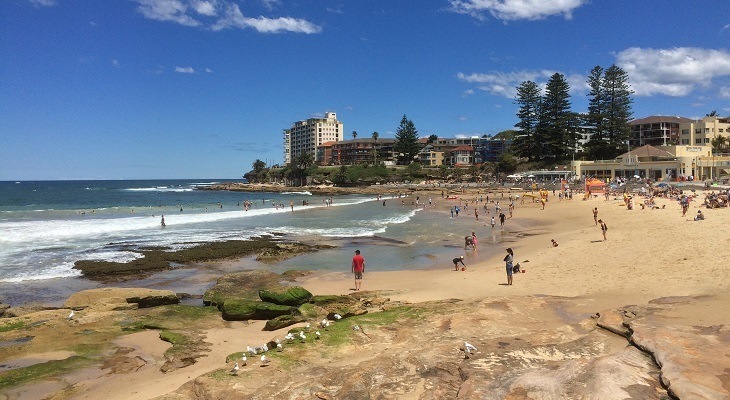 Tourism is expected to be a key sector driving economic growth and boosting employment in Australia over the next decade.
It is a sector that cuts across many industries. In addition to the direct economic benefits for hotels, tour operators and cafes, increased tourist numbers can have a ripple effect which benefits the entire community.
The Sutherland Shire and tourism: a natural connection
Sydney is Australia's undisputed capital of tourism with more than 33 million visitors each year, according to data from Tourism Research Australia. Just 25kms from Sydney CBD and 15kms from international and domestic airports, the Sutherland Shire is well placed to draw from this large pool of visitors.
The area is blessed with an array of highlights, including:
Cronulla: home to Sydney's longest surf beach and favourite seaside cafes
Royal National Park: Australia's first national park, offering beaches, bushwalking and more
Bundeena: explore a thriving arts community, cultural and historical walks and Aboriginal rock carvings
Hazelhurst Regional Gallery & Arts Centre: impressive exhibitions, art classes and a café set in landscaped gardens
Kurnell: the birthplace of modern Australia and excellent whale watching location during winter months
Opportunities for growth
Reports indicate tourism accounted for 3.2% of Australia's total GDP in 2015–2016 — the highest share since 2003–04 — and now contributes more to the Australian economy than agriculture.
The Sutherland Shire's tourist attractions combined with its café culture, mix of shopping experiences and relaxed community feel sets it apart from rest of Sydney, providing the potential to attract a larger share of Sydney's visitor numbers.
While day visitor numbers for the area are relatively high, the number of overnight stays is, by comparison, on the lower end of the scale. Encouraging day trippers to stay a while longer is another area of opportunity, with overnight travellers spending four times more than day trippers.
A careful focus on the fast growing international tourism markets, such as China and the youth market, can also help the Sutherland Shire grow as a tourist destination.
Supporting growth
Investment is required to ensure the Sutherland Shire benefits from tourism both economically and as a community, particularly in the following areas:
accommodation options (including attracting more larger hotels to the area)
tourist infrastructure and attractions
transport
The Sutherland Shire Business Chamber is working to support this growth and realise the benefits of a thriving tourism industry.