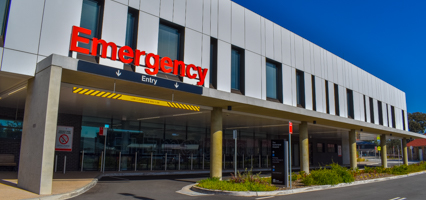 A strong medical services sector has benefits for all members of the Sutherland Shire community, including ageing residents, families and local workers.
About the precinct
The Caringbah Medical Precinct was established in 2015 after consultation with relevant stakeholders and the local community.
The precinct encourages development that includes both health services facilities and residential accommodation and aims to improve safety and traffic flow and revitalise the Caringbah Centre.
This specialised medical services precinct is adjacent to Sutherland Hospital, close to Kareena Private Hospital and within walking distance of Caringbah Centre.
The precinct also complements another major health research facility located in the Sutherland Shire : the Australian Nuclear Science and Technology Organisation (ANSTO). ANSTO has been part of the Sutherland Shire community for more than 60 years and delivers 10,000 doses of potentially lifesaving Mo-99 to over 250 hospitals and medical practices across Australia each week. It's estimated that Mo-99 is used in 45 million medical procedures worldwide every year and demand is growing.
A precinct for the community: now and in the future
Between 2011 and 2026, the population of the Sutherland Shire region is projected to grow by 21%. The area with the highest projected growth is Caringbah, with an estimated annual growth of 2.12%.
Like the rest of Australia, Sutherland Shire residents are enjoying greater longevity. However, this amazing achievement comes with a dramatic change in the age composition of our community. Between 2011 and 2026, the age structure forecasts for the Sutherland Shire indicate a massive 44.8% increase in our retiree population with only a 6.7% increase in the working-age population.
Increasing the availability and range of local medical services will be critical in ensuring the wellbeing of our ageing population.
Encouraging medical innovation and health business development
While "business precinct" is a contemporary badge, the benefits of locating businesses close together traces back to the industrial revolution. Since then, business have discovered the benefits of not just co-locating but also sharing alliances and social infrastructure.
Our aim is to support and encourage the factors that have been identified as critical to the success of innovation hubs and employment precincts:
Suitable planning and development
A community to match a skilled workforce
Public transport infrastructure
Strategic partnerships
Marketing campaigns