Shire Thrive Spotlight on The Shire – November 2023
The Chamber was thrilled to invite the The Premier, The Hon. Chris Minns, MP, to the Shire to share his vision and address the key issues affecting your businesses today.
With almost 200 guests in the Doltone House venue, this forum proved to be both informative and engaging, with a lineup of politicians, and business leaders from a wide range of industries and we trust the conversations will continue and be translated into positive outcomes for our community.
The Premier joined a panel of Shire business leaders to discuss Social Infrastructure. Joining him was Vicki Weeden, The Sutherland Hospital; Tim Boyle, ARCS Australia; and Mark Meyer, Landmark Group Australia.
The Office of the 24 Hour Economy Commissioner, Michael Rodrigues, joined the second panel to discuss hospitality and tourism including Dino Mezzatesta, Cronulla Sharks; Jeremy Fleming, Stagekings; and Paul Richardson, Club Central Group.
We also heard from the Sutherland Shire Mayor, Carmelo Pesce.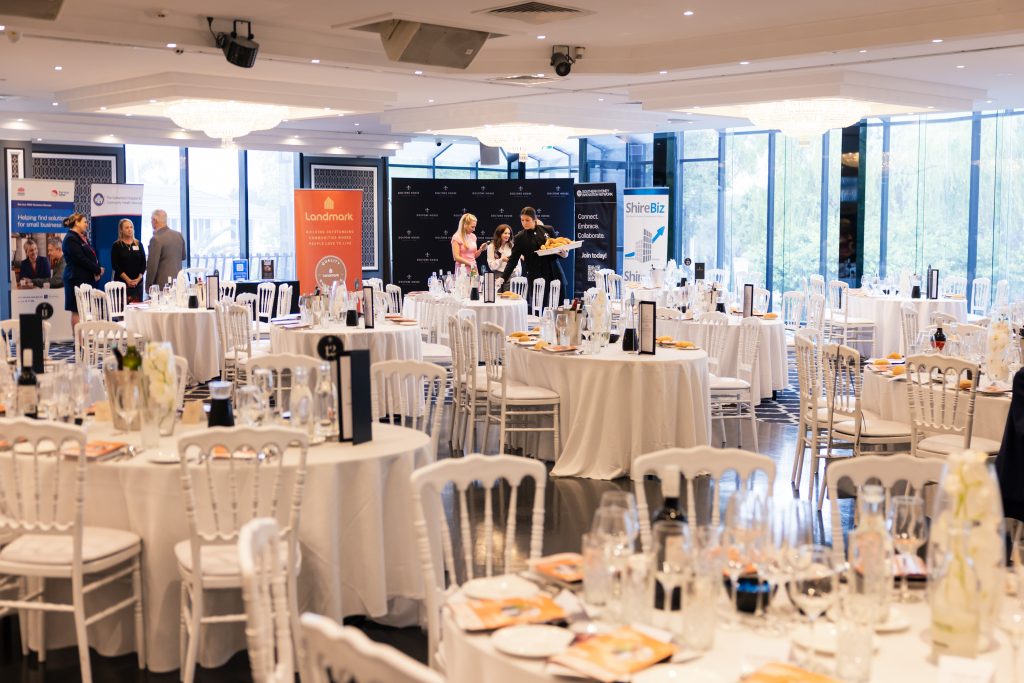 ---
Small Business Month – October 2023
In collaboration with Cronulla Chamber of Commerce and NSW Government we were proud to host a successful 'Shire Thrive' event for Small Business Month at Doltone House, Sylvania Waters.
The event featured keynote speaker Carlii Lyon and The Resilience Panel discussion. Sutherland Shire Business Chamber welcomed 200 attendees to our event.
June 2023 Shire Shark Dive Breakfast
In June, we hosted our inaugural Shark Dive breakfast at Cronulla RSL, supported by our major event partner, the Southern Sydney Innovation Network (SSIN). This event celebrated innovation and entrepreneurs within the Shire.
The sell-out breakfast attracted over 100 esteemed guests, including Sutherland Shire Mayor Carmelo Pesce, CR Leanne Farmer and CR Laura Cowell. The event featured an exceptional line up of accomplished entrepreneurs, dubbed 'The Sharks', who shared their remarkable success stories and offered their top tips for aspiring business owners.
In addition to the Shark stories, three local Shire businesses pitched their big ideas to the Sharks live. The competition provided contestants with a platform to raise brand awareness, secure expert advice, and provided invaluable networking opportunities.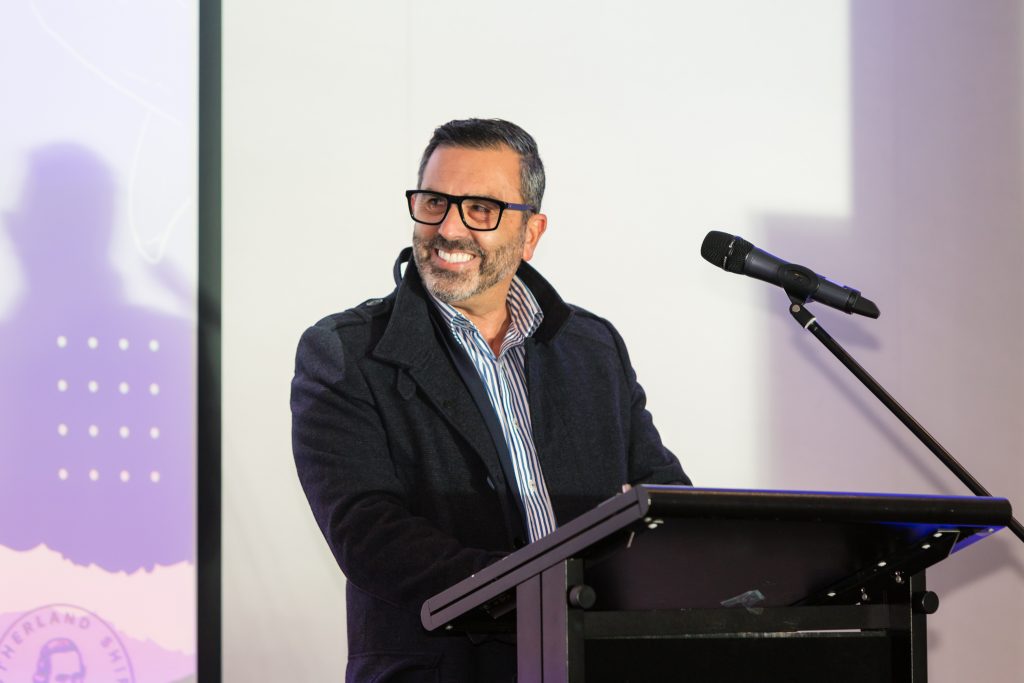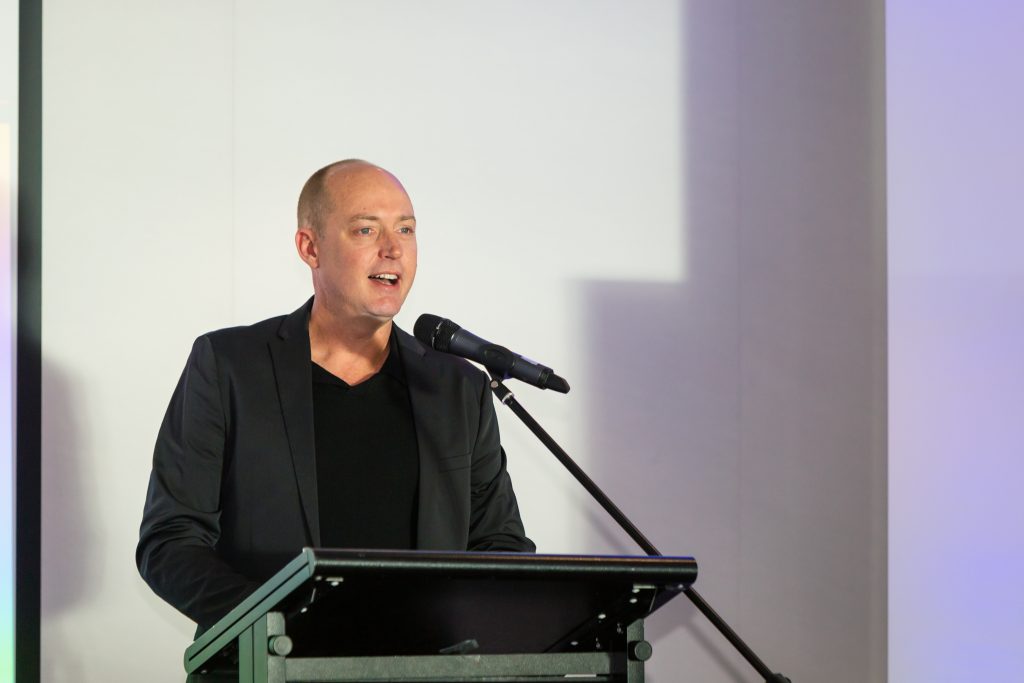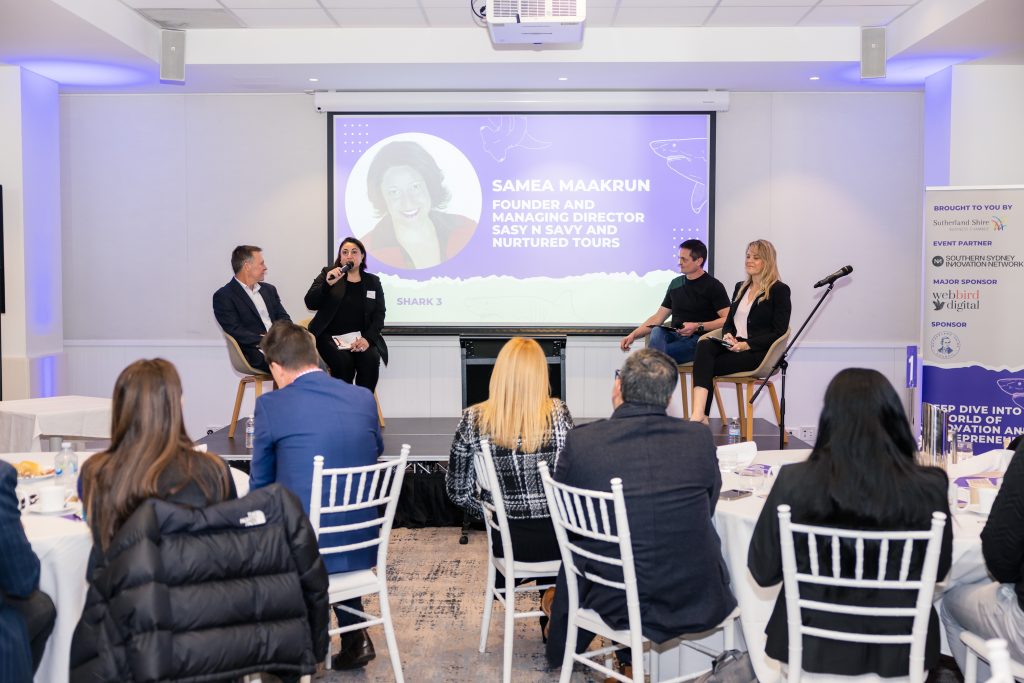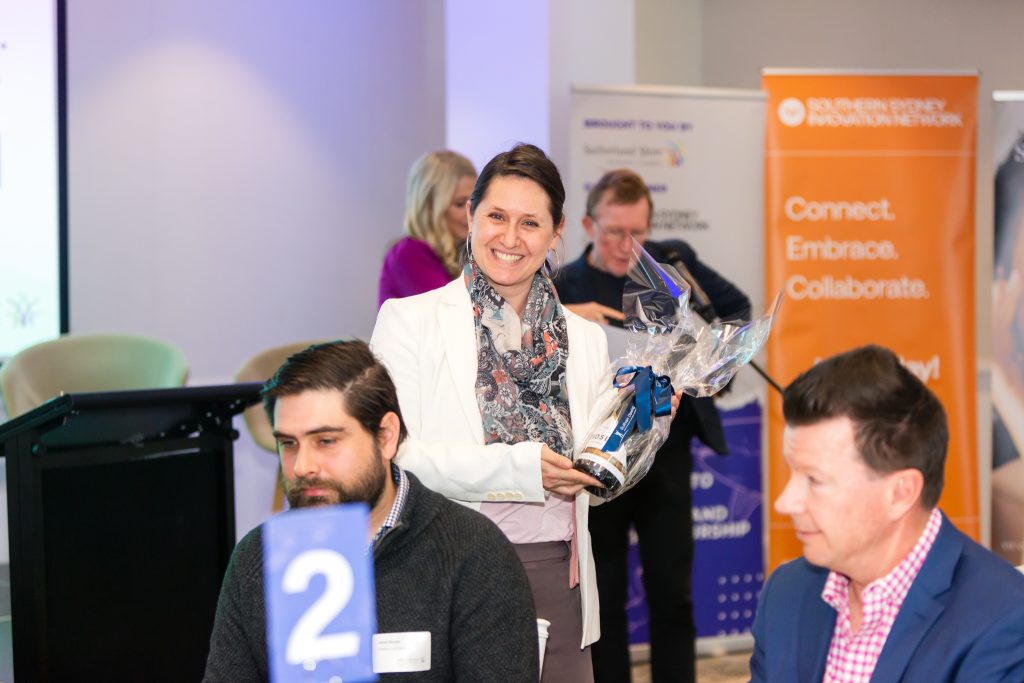 April 2023 Shire Thrive Business Breakfast
We were thrilled to welcome more than one hundred guests to our April Shire Thrive Business Breakfast at Doltone House in Sylvania. Our keynote speaker, accomplished digital marketing entrepreneur Kate Toon, shared invaluable tips and strategies on digital marketing that left our attendees feeling inspired and motivated to take their social media game to the next level.
The event continued after a short break, whereby our panel moderator, Alan Barnett from Web Bird Digital, led a discussion with our panel of experts. They shared their insider marketing tips and secrets that have proven to be essential to their business success. Our panellists included Anna Cesarano from Doltone House, Christopher Melotti from Melotti Media, and Belinda Smith, a Harvey Norman franchisee.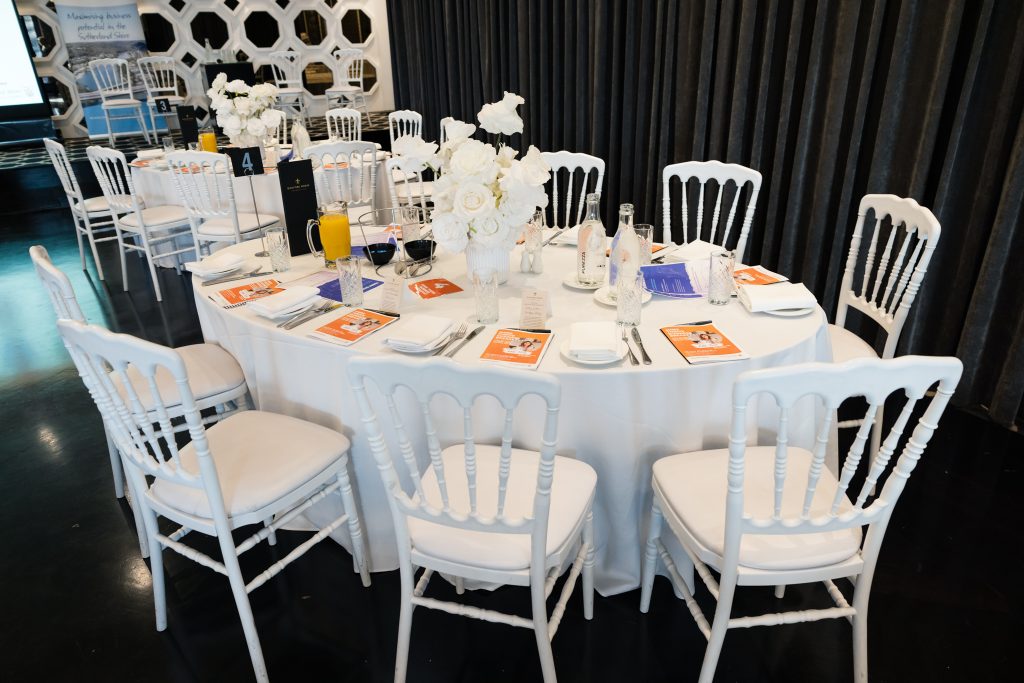 February 2023 Shire Thrive Business Breakfast
The February Shire Thrive Business Breakfast at Club Central Menai was an enlightening and inspiring experience for all who attended. Stephen Yarwood provided thought-provoking, captivating, and entertaining insights into the ever-evolving world of Artificial Intelligence and modern technology. His in-depth look into the future of technology had all guests discussing how they can best prepare and take advantage of the changing landscape.
Thank you Brad Chilby Photography.
Event Proudly Supported By Shire IT
September 2022 Shire Thrive Business Breakfast
The September Shire Thrive Business Breakfast was held at Tradies Gymea and delivered positive strategies, developments and ideas dedicated to helping the Shire thrive!
Jenny Ware MP Federal Member for Hughes, Cr Carmelo Pesce Sutherland Shire Mayor, and key Shire changemakers; Aliro Group, Landmark Group, Breen Resources, and Stagekings, joined the Chamber in sending a message of optimism and opportunity to all business owners as we enter a new stage of community focused positive growth.
Photography kindly delivered by Sophie B Photography
June 2022 Business Breakfast
The June 15 Business Breakfast was held at Club Central Menai and delivered key insights and education on preparing for the EOFY and how to improve overall business financial wellbeing as we move into a new financial year. Keynote speaker, Kirsty Fox from Tradies Accounting Toolshed delivered financial insight on how to support business sustainability and growth. The Panel of experts were Heather Locker from Sullivan Dewing, Vags Loutas from IMB Bank, Kirsty Fox from Tradies Accounting Toolshed, and Linda Hawkins from SYM Business Solutions. The panel provided practical take away strategies on what business owners need to do to, not only make the most of this EOFY, but be better prepared for the next one.
Photography kindly delivered by Sophie B Photography
June 2021 Business Breakfast
Succession Plus, Tender Loving Care + Marketing Panel from Mint Marketing, Sullivan Dewing and Birdie Wealth
---
March 2021 Business Breakfast
Aliro, Stagekings and ABLA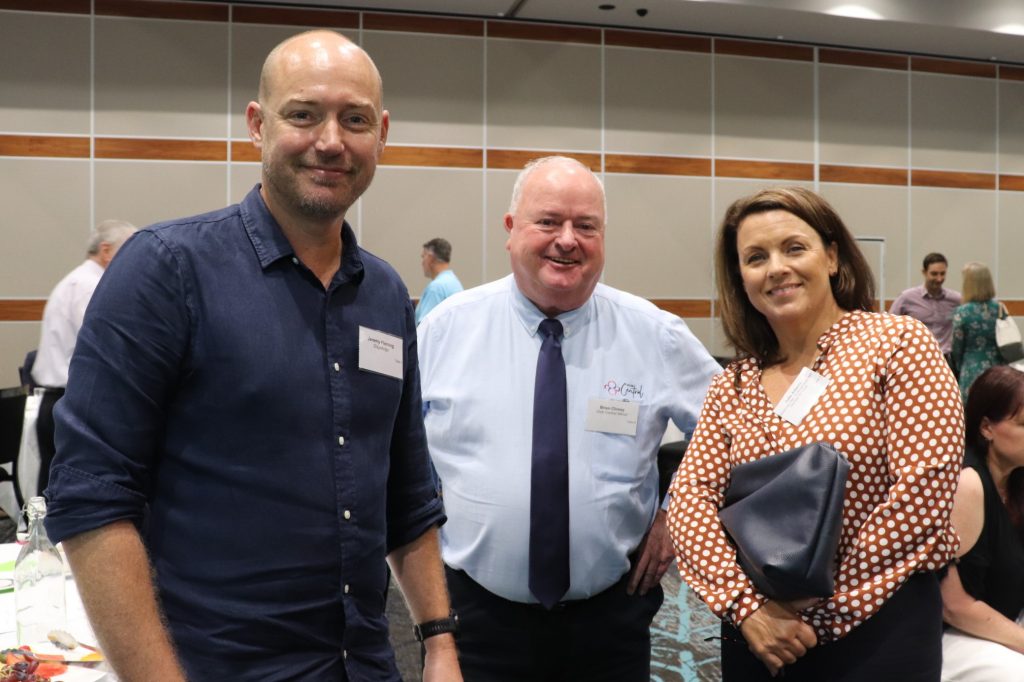 ---
2020 February Local Community Breakfast
---
2019 November Health Breakfast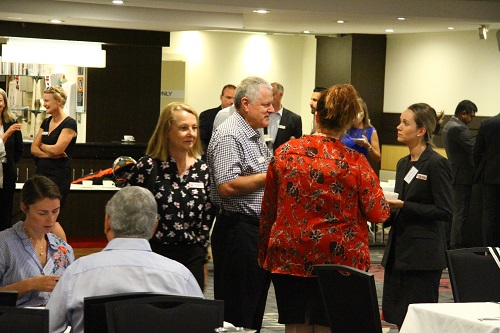 ---
2019 October Small Business Month
SSC Local Planning Presentation – 7th August 2019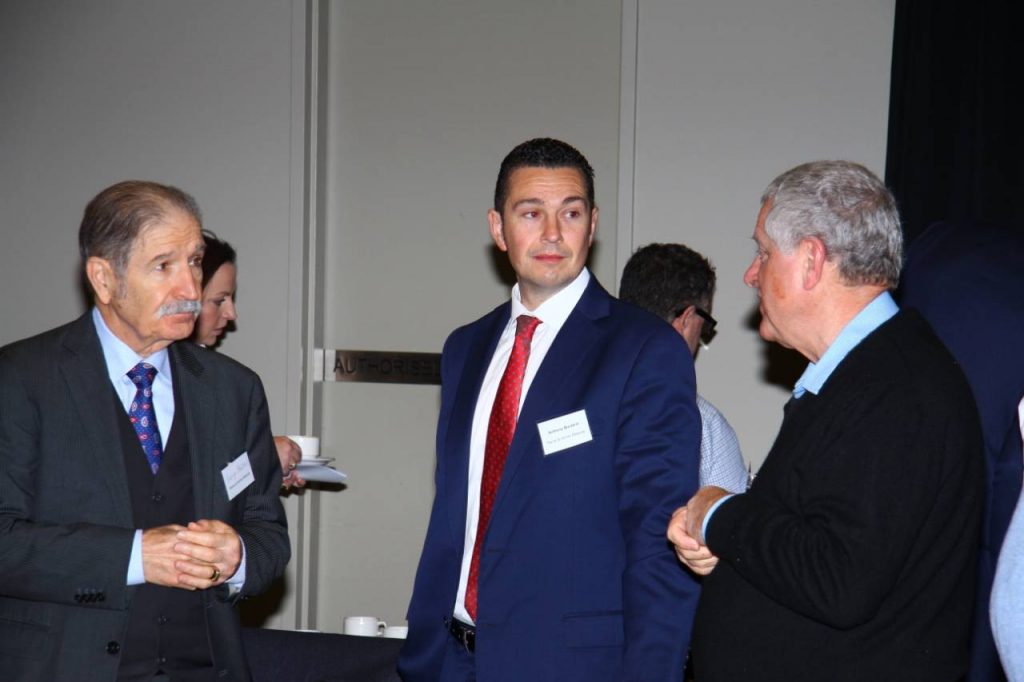 Cyber Security Breakfast – May 2019
RBA Business Breakfast – 20th Feb 2019