Are you a local business in the Sutherland Shire?
This is a great opportunity to find out what you need to know about the nbn roll-out for the Sutherland Shire straight from a representative of the nbn co.
Businesses are becoming increasingly reliant on digital technology and this event will provide the perfect platform for you to find out everything you need to know so you can plan for your business.
Guest Speakers include:
Mariam Chizari is a nbn™ Local Manager. Her primary role is working with local government, business and community groups, to ensure that communities remain informed about the rollout of nbn™ access network.
Her presentation will cover:
An introduction to the nbn™ broadband access network for business
The technologies that make up the nbn™ access network
A rollout update
Business migration check list
Technology choice program
Enhanced business and enterprise services
Special Services migration
Brad Conyers – Business Account Manager, Espressonet. 
Brad has been in the Telco industry for over 20 years with a background in electrical engineering, coffee and an Masters of Business and Technology.
Combining all these experiences together and recognising the speed of which Australian business need to operate with relevance in the global market and being frustrated with the time it takes to resolve simple issues with the big Telco's. I created Espressonet for small business owners to have a reliable person they can call to help with their telecommunication requirements, like internet connections, phone systems and mobiles plans.
His presentation will cover:
Direct insights about the NBN from the service providers perspective
5 tips for business to get ready for NBN.
Grant Dawson – Managing Director, Telstra Business Centre Sydney Southern Suburbs.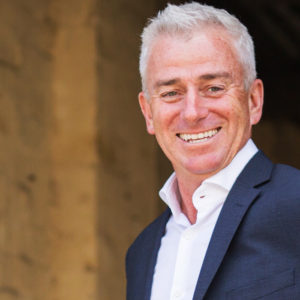 Grant became the Managing Director and new Licensee of the Telstra Business Centre in February 2017.  Grant brings over 20 years of IT industry experience after working for companies such as Symantec, IBM and J2Global, both within Australia and internationally.  As Managing Director he is focused on building a great team with a customer first focus.  Grant enjoys finding innovative ways to help customers and provides business technology advice from a local area perspective.  The Telstra Business Centre provides business telecommunications and technology solutions ranging from traditional mobile and fixed telephone and Internet solutions to technology such as web hosting and office hardware, supply and management.  We are more than just a Telco and we are ready to help your business with everything nbn™.
Brett McCallum – NBN Channel Sales Manager.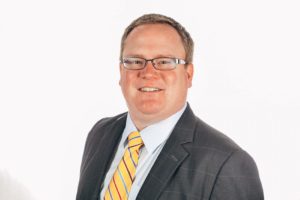 Brett has worked for Telstra since 1999 in numerous sales, marketing and technical roles and has spent the last 10 years focusing on Telstra's Small Business channel and sales efforts. Specifically, the last 5 years have been spent working with Small Businesses across NSW since the first rollout of the nbn™. Brett is a keen technology evangelist and operates his own small/hobby business flying drones on weekends!
Date: Wednesday 21st February
Location: CLUB on EAST, Sutherland
Time: 5.30 pm to 7:30 pm
Cost: $35 members, $40 guests