If you are member of the Sutherland Shire Business Chamber, we invite you to cast your vote for election of our new Executive Committee. Please review the Candidates below before downloading the Ballot Form below.
Voting closes midday on 20th August 2019. Please read instructions carefully before casting your vote. Thank you!
Nicole Aghabi is the owner and Principal Solicitor of local law firms Elocin Legal and Sydney Surrogacy Lawyers.
She is highly educated with a Bachelor of Science, Bachelor of Laws and Graduate Diploma in Legal Practice. Currently, she is undertaking a Master of Laws (Applied Law) with a single major in Property Law due for completion early 2020, upon which she will re-commence the same Master, with a double major in Wills & Estates and Estate Planning.
Raised and educated in the Sutherland Shire, Nicole knows the area well and is committed to enriching the lives of fellow residents.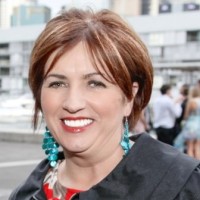 Imelda has an extensive background in producing corporate events – from large scale conferences at some of Sydney's most iconic venues to intimate boardroom meetings and everything in between. Clients have included some of the world's top corporate organisations and Australia's leading family business enterprises. Imelda was the State Manager of Family Business Australia for five years and is a passionate advocate for that sector. Her current role of Senior Regional Account Manager for family owned and operated Doltone House where she is primarily focused on ensuring that the Sylvania venue meets the needs of the region's growing corporate sector.
Brad started in building and construction industry completing an electrical apprenticeship backed by an associated diploma in Electrical Engineering and a Masters degree in Business and Technology. Whilst working at Nokia he further developed his skills and certifications in program and account management.
Brad has contributed to the build of hundreds of mobile phone sites and telephone exchanges. He has consulted to Carriers and major Telco service organisations about significant operational and transformational programs
Brad operates his business "Espressonet" from Miranda and has been part of the local BNI chapter leadership team consistently for over 2 years.
Joel is the owner and Principal Psychologist of Endeavour Wellness and holds a Masters' Degree in Sport Psychology. He has been running his business in the Sutherland Shire since 2009.
Joel is passionate about supporting people in their life and business. He is involved in several local networking groups and has a strong focus in building connections with Shire business.
As a committee member Joel would love the opportunity to become more involved. He is excited about the opportunity to help increase chamber membership and help people find the connections they need from within the local business community.

Paul has a wealth of experience as a communication specialist and multimedia producer. Paul was a radio journalist/ presenter in Switzerland before moving to the International Red Cross in Geneva as head of marketing and multimedia production before starting his own marketing and communication agency. Paul currently runs his video production company specialising in business storytelling and is the Executive Director of BNI NSW South, a referral networking group covering the Sutherland Shire, Illawarra, Shoalhaven and Southern Highlands
Paul is a board member of Home Modification Solutions and President of 'Life Stories Australia', an Australian-wide association of life story professionals.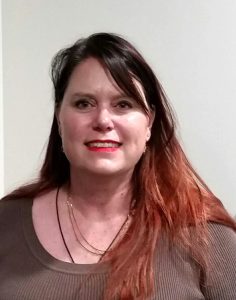 Passionate about helping tradies streamline their businesses and stress less about their admin and tax, I started my accounting practice in 2005 and am a chartered accountant and registered tax agent. Also married to a self-employed tradie, I understand what it's like to build and run a business. I am the Treasurer for the Gymea Chamber of Commerce, and love to travel (and chocolate, who doesn't love chocolate!).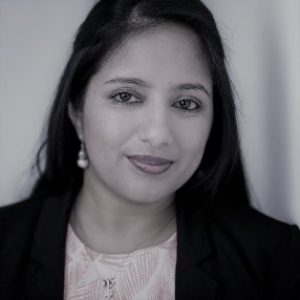 Hima Gupta is a Member of Chartered Accountants of Australia and New Zealand since 2010. Hima has working experience in Accounting industry of over 19 years. Hima is working currently in capacity of Director of 3E Accounting Solutions since 2016 and specialise in providing consulting to small and medium businesses in tax and accounting matters. Hima is a current Board member of the Sutherland Shire Business Chamber and has served as Treasurer with the Menai and Sutherland Shire Business Chamber since 2016 till the merger with the SSBC. Hima is a Justice of the Peace NSW, as well as an avid Toastmaster.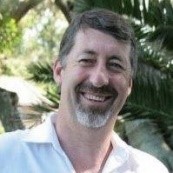 Mark is the founder of SalesXL and has over 30 years experience working in Sales and Marketing roles within a wide variety of local and multinational Organisations. For the past 20 years he has worked as a Consultant Specialising in Sales Performance Improvement Programs and Marketing Strategies. Mark has been involved in the local chamber movement for the past 8 years and has been on the committee for Miranda and Districts Chamber of Commerce and was a key player in setting up Sutherland Shire Business Chamber on which he is currently the Secretary.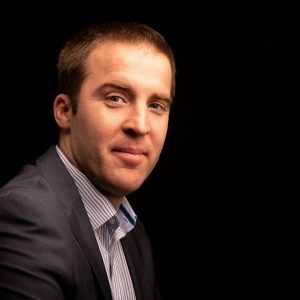 Brendan is a Chartered Accountant with 13+ years of experience and Director of Hopscotch Accounting, an award-winning Accounting firm based in Sutherland.
As the inaugural Treasurer of Sutherland Business Chamber, Brendan oversaw 100%+ growth in membership and an increase in supporters income for the Chamber.
If re-elected to Treasurer he will continue implementing appropriate systems and processes to manage the financial affairs of the Chamber responsibly.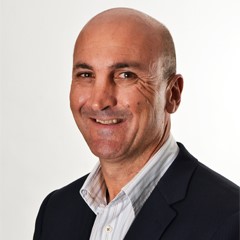 David Querzoli is the owner of QLOANS and has worked in the finance industry since 1985. A finance broker since 2003, David provides advice and arranges finance for buying a home, investment property and unsecured business loans to the self-employed. David is a current Board member of the Sutherland Shire Business Chamber and has been an active committee member with the Miranda & Districts Chamber since 2014. David is a Justice of the Peace NSW, full member of the Mortgage Finance Association of Australia and holds a Bachelor of Arts in Accounting and a Diploma in Finance & Mortgage Broking.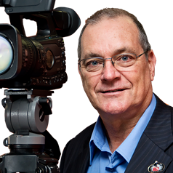 Paul Sheaffe own Pauls Productions, creating engaging video content for business since 2002, following a 30 year technical & IT career with Australia's major Telecommunications Company. Paul joined Miranda & Districts Chamber of Commerce in 2013 and has filmed MDCC & SSBC meetings' guest speakers since then. He was a MDCC Committee since 2014 & continues as a Board Member since the merger to SSBC. Paul is a Platinum Supporter, filming & photographing meetings & speaker events for Chambers' marketing & members' benefits. Paul represents SSBC at "Community Safety Precinct Committee" meetings conducted by the Sutherland Police Area Command.
Important: If you have a company membership, only one person from your company can vote.
YOU MUST BE A CURRENT SUTHERLAND SHIRE BUSINESS CHAMBER MEMBER TO CAST YOUR VOTE(s).