It's SSBC election month!!! Nominations have now closed and we're excited to introduce our 2023 Board Nominees. This year we were overwhelmed with the expertise and experience our nominees plan to bring to not only to the SSBC Board, but to our sponsors and members. We hope you enjoy learning about their background and what they plan to bring to the SSBC.
Rob Stanley-Jones – Caringbah Hotel
Nominated for General Board Member
Rob has lived in the Sutherland Shire with his wife Sharon and three daughters for over twenty years, with a career in hospitality and people management spanning close to thirty years. He enjoys the beachside lifestyle and feels privileged to live and work in such a fantastic area.
Rob's career as a Hotel Licensee has seen him run high profile venues such as Northies at Cronulla from 2001-2014, and more recently Hotel Steyne at Manly. He had a brief corporate stint as a Crew Performance Manager at Qantas, where COVID led him to pivot back into pub operations. He is very happy to have recently become Licensee of The Caringbah Hotel, owned by ALH Group, the largest pub group in Australia. The Caringbah is an iconic venue most well-known for great live entertainment, fantastic food, with an indoor/outdoor function & event space as well as twelve rooms of 4-star accommodation.
Rob has an absolute passion for immersing himself in and promoting the local community. Previous roles include President of the Cronulla Chamber of Commerce for over ten years, along with Gymea Chamber whilst Licensee of the Gymea Hotel. Whilst heading up Cronulla Chamber, he was a Director of Cronulla Promotions Ltd, working closely with Council and other business & tourism stakeholders to enhance amenity and improve foot traffic to the area. Being a huge advocate of harm minimization initiatives, he also chaired the Miranda Liquor Accord whilst at Northies, and has recently become a member of the Sutherland Liquor Accord Executive Committee.
He lives at Kurnell, enjoys keeping fit & healthy, is a patrolling member of Cronulla Surf Lifesaving Club, a member of the volunteer organising committee of the Sutherland Relay For Life, and is also the President of the Kurnell Progress & Precinct Residents Association.
He looks forward to the opportunity of working with like-minded local operators to grow and further enhance Shire business.
Pamela Wood – Willis & Bowring Solicitors
Nominated for General Board Member
Pamela is the Managing Partner of Willis & Bowring Solicitors at Miranda, a firm that has serviced the Shire for 63 years and has worked in the legal industry since 1995. She is a Family Law Specialist, winner of many Sutherland Shire Business Awards and several time finalist of Women in Law Awards and the Women's Champion Business Awards. Whilst her focus as a family lawyer is assisting her client's through one of the most difficult experiences they will encounter in their lifetime, she also manages her team of 20+ staff ranging from Junior to Senior employees and the challenges that come with running a successful business within our Shire.
In operating Willis & Bowring, she navigates the relationships with other businesses such as local marketing, accounting, financial planning and a range of other businesses exposing her to the different industries that make up our local Shire economy.
As a leading business owner, she is responsible for supporting many of our local events, sporting clubs and schools in their activities and enjoys seeing these clubs and schools prosper and develop for the benefit of our community and in particular our local children who will one day be our leaders and business owners.
With decades of legal experience, Pamela brings with her the ability to guide and show insight into challenges that may arise for the Chamber and to resolve these issues in a practical and efficient manner with a productive outcome for all members.
Olivia Brown – News Corporation
Nominated for General Board Member
Olivia is an accredited clinical nutritionist, naturopathic counsellor and sports nutritionist.
She holds a bachelor of nutrition science from the University of Wollongong, and an advanced
certificate in naturopathy, majoring in sports nutrition and athletes, from the Health Academy of
Australia.
Liv has worked as a nutritionist and digital content producer for 4 years. She has also worked with
a range of companies in content, writing, social media and recipe development. Liv has
experience also, in high performance units, previously working with the Cronulla Sharks NRL team
as a nutrition intern, along with many clients with unique diet-related health concern.
Her current role is based in digital content production, combining her passions, working with
News Corp under Taste magazine / taste.com.au as the Partnership producer. In this role Liv
builds on the Coles x Taste partnership, with nutrition, recipe development, socials, writing,
management, analytics, and content.
Liv has had many roles in leadership including pastoral leader in grade 10, peer support leader in
grade 11 and was elected college captain in 2017 at De La Salle College Cronulla. With this
opportunity she found the importance of bridging the gap between her peers and the school
coordinator, to make positives impacts and bring on lasting change. Liv focused on building
connections and trust among her group which created a community of support. In this way Liv is
thrilled to be a founding member of the EVOLVE youth chamber. She would love to be able to
bridge this gap, as a voice between the youth chamber and the SSBC, shedding light on key
events, sharing and generating new ideas, and being a spokesperson for the youth within the
Sutherland Shire.
Damien Vella – Breen Resources
Nominated for General Board Member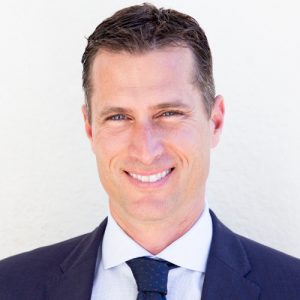 Damien has an impressive career spanning 20 years in Civil Engineering, Property Development and Waste Management. As CEO of the Breen Group, Damien is responsible for the group's activities that include Property Development, Land Remediation & Earthworks, and its growing Waste Management activities.
Damien's experience includes the design and management of civil and structural engineering projects, a number of property development projects and holding a number of senior business management roles for corporates that include Boral.
Damien is a Graduate of the Australian Institute of Company Directors, holds a Master of Business Administration from the Australian Graduate School of Management and a Bachelor of Engineering (Civil) Hons from the University of New South Wales.
Nathan Rigney – NGR Accounting
Nominated for Treasurer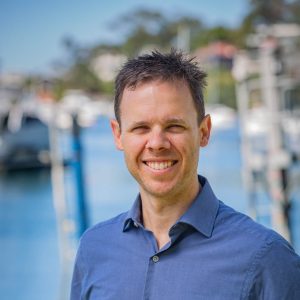 Nathan has been in the accounting and taxation industry for over 20 years, he is the founder of NGR Accounting, established in 2014. NGR Accounting is one of the leading Accounting firms in Southern Sydney, creating MASSIVE financial and personal Growth for Businesses and Individuals, while having a shared mindset with their clients. They do this by partnering with their business community, having focused relationships with clients, which enables their clients to become industry leaders. The Type of services provided are: Tax compliance, preparation of financial statements, advice and our core programs to assist clients with establishing a business, becoming a profitable business and strategies to exit your business (and sell it for a lot of money).
Joanne Costanzo – DMS Care and Transfer That Expertise
Nominated for Secretary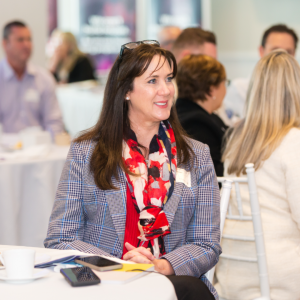 As a member of the SSBC and while on the board, Joanne has actively connected members and the greater business community. She has helped businesses collaborate and connect and has personally hired many of the members to supply their services in her businesses. She asks to be able to continue drive the community's business growth and prosperity.
Joanne joined the board while GM of Nina's Chocolates, and now is a member through her own business "Transfer that Expertise" and as a member through the Business she is COO of Disability Mobility & Services. With a fuelled passion for impactful community service, Joanne has begun to extend her reach to include neighbouring business communities and is collaborating with other Chambers in the interests of the Sutherland Shire.
Joanne's journey in the professional world has provided her with a broad and deep understanding of business across different industries and sizes including manufacturing, community services, food, retail. Having grown successful businesses, she is equipped with a unique perspective on the challenges and opportunities that the community faces. Working in the Shire for a very long time from manufacturing products for Qantas, Virgin, Hilton Hotel from Taren Point to retailing Nina's Chocolates at Gymea; she is equipped with a unique perspective on the challenges and opportunities that the community faces.
With experience, knowledge, connection, and passion, Joanne continues to work in the interests of members and assist in the success of the SSBC member community.