Our Executive Committee consist of local business owners who volunteer their time to contribute to the success and day to day operation of the Business Chamber. Introducing this year's Executive Committee….
President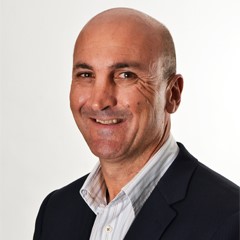 David Querzoli is the owner of QLOANS and has worked in the finance industry since 1985. A finance broker since 2003, David provides advice and arranges finance for buying a home, investment property and unsecured business loans to the self-employed. David is a current Board member of the Sutherland Shire Business Chamber and has been an active committee member with the Miranda & Districts Chamber since 2014. David is a Justice of the Peace NSW, full member of the Mortgage Finance Association of Australia and holds a Bachelor of Arts in Accounting and a Diploma in Finance & Mortgage Broking.
Vice President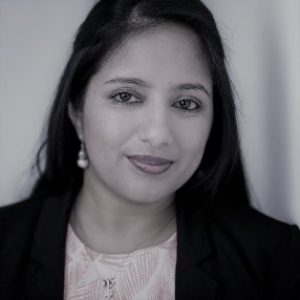 Hima Gupta is a Member of Chartered Accountants of Australia and New Zealand since 2010. Hima has working experience in Accounting industry of over 19 years. Hima is working currently in capacity of Director of 3E Accounting Solutions since 2016 and specialise in providing consulting to small and medium businesses in tax and accounting matters. Hima is a current Board member of the Sutherland Shire Business Chamber and has served as Treasurer with the Menai and Sutherland Shire Business Chamber since 2016 till the merger with the SSBC. Hima is a Justice of the Peace NSW, as well as an avid Toastmaster.
Secretary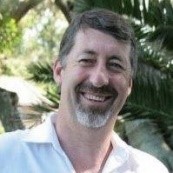 Mark is the founder of SalesXL and has over 30 years experience working in Sales and Marketing roles within a wide variety of local and multinational Organisations. For the past 20 years he has worked as a Consultant Specialising in Sales Performance Improvement Programs and Marketing Strategies. Mark has been involved in the local chamber movement for the past 8 years and has been on the committee for Miranda and Districts Chamber of Commerce and was a key player in setting up Sutherland Shire Business Chamber on which he is currently the Secretary.
Treasurer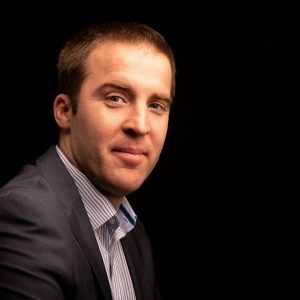 Brendan is a Chartered Accountant with 13+ years of experience and Director of Hopscotch Accounting, an award-winning Accounting firm based in Sutherland.
As the inaugural Treasurer of Sutherland Business Chamber, Brendan oversaw 100%+ growth in membership and an increase in supporters income for the Chamber.
If re-elected to Treasurer he will continue implementing appropriate systems and processes to manage the financial affairs of the Chamber responsibly.
Committee Members
Brad started in building and construction industry completing an electrical apprenticeship backed by an associated diploma in Electrical Engineering and a Masters degree in Business and Technology. Whilst working at Nokia he further developed his skills and certifications in program and account management.
Brad has contributed to the build of hundreds of mobile phone sites and telephone exchanges. He has consulted to Carriers and major Telco service organisations about significant operational and transformational programs
Brad operates his business "Espressonet" from Miranda and has been part of the local BNI chapter leadership team consistently for over 2 years.
Joel is the owner and Principal Psychologist of Endeavour Wellness and holds a Masters' Degree in Sport Psychology. He has been running his business in the Sutherland Shire since 2009.
Joel is passionate about supporting people in their life and business. He is involved in several local networking groups and has a strong focus in building connections with Shire business.
As a committee member Joel would love the opportunity to become more involved. He is excited about the opportunity to help increase chamber membership and help people find the connections they need from within the local business community.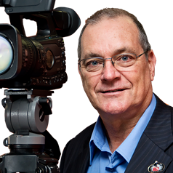 Paul Sheaffe own Pauls Productions, creating engaging video content for business since 2002, following a 30 year technical & IT career with Australia's major Telecommunications Company. Paul joined Miranda & Districts Chamber of Commerce in 2013 and has filmed MDCC & SSBC meetings' guest speakers since then. He was a MDCC Committee since 2014 & continues as a Board Member since the merger to SSBC. Paul is a Platinum Supporter, filming & photographing meetings & speaker events for Chambers' marketing & members' benefits. Paul represents SSBC at "Community Safety Precinct Committee" meetings conducted by the Sutherland Police Area Command.